Here's my list of tools that make my day to day work a lot easier as a developer and some tools which are just useful to have on your desktop
Notepadd ++
Now this is the dog's dangly bits on text editors. It has built in syntax highlighters for nearly all formats, you can add your own syntax highlighters. You can open files in multiple tabs , firefox style and a whole host of other useful features. I use it for sql file edits, viewing log files , xml editing , batch file editing , etc , etc.
Free:
YES

http://notepad-plus.sourceforge.net/uk/site.htm
BareGrep
The fastest file searcher I have found that's free! It can search through sub directories and use regexp if you need to. Very useful for search through tons of log files.
Free :
YES
, but $25 USD version has a few more options
http://www.baremetalsoft.com/baregrep/
BareTail
Acts like a unix tail command but for windows. I.E. it monitors a text file and keeps updating whenever a new line is added. Perfect for log files. A nice feature is that it can highlight particular strings in whatever format you wish
Free :
YES
, and $25 USD version also has a few more options
http://www.baremetalsoft.com/baretail/
Beyond Compare
Definately the best file (and folder) comparison tool I have used. A perfect replacement to the crappy compare tool in clearcase (See my post
Use Beyond Compare in Clearcase
).
Free : 30 day evaluation
http://www.scootersoftware.com/
WinMerge
If you don't want to shell out for Beyond Compare , winmerge is a pretty good substitute as it is open source, so yes it is free. One feature it does have that Beyond Compare doesn't is that it does code syntax highlighting in the comparison viewer.
Free :
YES

http://winmerge.org/
RocketDock
A thing to place your shortcuts, and makes your windows pc look a bit like a mac. Wow , other geeky developers . See the youtube vid.
Free :
YES
http://rocketdock.com/
Executor
A great application to start up any application installed. Very quick and intuitive to use.
Free:
YES
http://www.executor.dk/
Fences
Organise icons on your desktop into little areas called fences. Very useful
Free:
YES
http://www.stardock.com/products/fences/
FreeUndelete
It does what is says on the tin! It undeletes file you thought you lost! Can be a lifesaver, actually it bailed me out today!.
Free :
YES
http://www.officerecovery.com/freeundelete/
Process Explorer
It is a super replacement for windows task manager. Get detailed info on each process and easily see parent child processes.
Free:
YES
http://technet.microsoft.com/en-us/sysinternals/bb896653.aspx
Everything Search Engine
This is a really great tool to search for files . It is really lightweight and superfast. It indexes in the background , so when you search for something it is almost instant.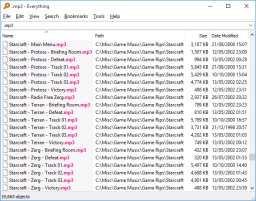 Free : YES
If you are always running out of disk space, this is the tool for you. It shows you your big folders and files and has a nice little map of your drive.
If you want something to work cross platform see some other suggestions from
lifehacker
:
Free : YES